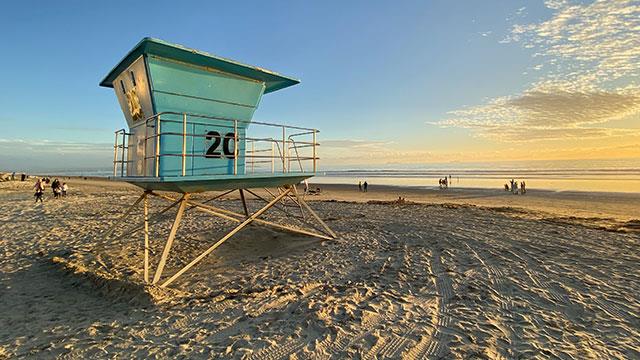 About Us
San Diego is the homeport to the Navy's Pacific Fleet. Recreational opportunities abound at one of the world's largest concentrations of military personnel and services. Installations in San Diego include Naval Base San Diego (NBSD), homeport to over 50 ships; Naval Amphibious Base Coronado (NAB) where the elite Navy SEALs train; Naval Air Station North Island (NASNI), the birthplace of naval aviation; Naval Base Point Loma (NBPL) and Naval Base Point Loma, Harbor Drive Annex, overlooking San Diego's finest bay views; and Naval Medical Center San Diego, the most technologically advanced US Navy medical treatment facility.
Navy Region Southwest Fleet & Family Readiness Programs is a regional team dedicated to providing a full range of quality products and services that enhance our customers' lives in support of mission readiness and retention. Fleet & Family Readiness Programs (FFR) is responsible for policy development, resourcing and oversight of quality of life programs for active-duty military, reservists, military retirees and their families.

MWR is more than the services offered on board the six installations; it's the launching point for adventures into Southern California's destinations. Find everything you need to fill your leisure hours at the Metro San Diego MWR programs.
FFR contains four program areas:
Dining Services (Galleys and Food & Beverage)
Fleet, Family and Child Programs
Housing (Bachelor, Family, and Navy Gateway Inns & Suites)
Morale, Welfare and Recreation (MWR)
Please make a selection from the top page navigation.